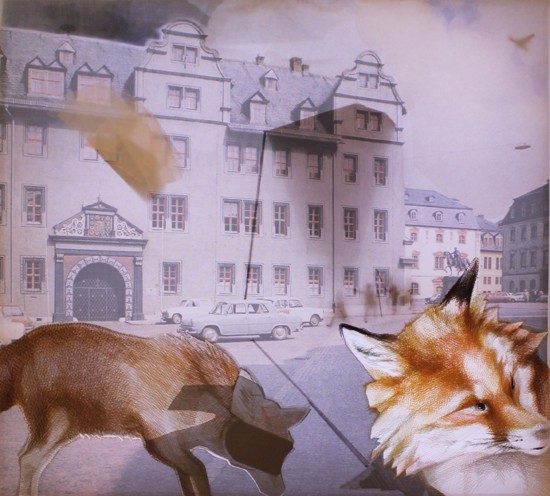 StickBILDER
Monika Thiele at the German Textile Museum in Krefeld
GALERIE SUPPER is happy to announce that Monika Thiele, who is represented by us, will be participating in the group exhibition StickBILDER at the German Textile Museum in Krefeld. The exhibition presents important positions of international contemporary textile art. In addition to ten selected works by Monika Thiele, art by Brunhild Mauss, Gisoo Kim, Katharina Wilke and Victoria Martini will be on view. The artist will be present at the opening.
Within her artistic practice, Monika Thiele applies colors of most different materialities. Yet, what never changes and what the artist does not cease to explore is the presence of the straight line. Her thread paintings were internationally acknowledged through her participation in prestigious exhibition projects such as the Biennale di Venezia (2013) or the 9th International Textile Biennial Shenzen in China (2016). With needle and thread, Monika Thiele creates multi-layered worlds, weaving personal (hi)stories and cultural-historical references into a dense net of associations and allusions.
The German Textile Museum writes about the group show StickBILDER:
"The artists overstitch glossy prints, print holiday snapshots on textile, alienate details, imitate landscape photography through needle painting, combine stitching with painting and use embroidery stitches like hatchings. Their ways of expression are diverse. Yet the artists represent a recent trend within textile art. This trend is presented here for the first time, even though it has been practised for several epochs already. Selected historic picture embroidery from our own collection will complete the exhibition, drawing on attractive precursors of the contemporary pieces."
German Textile Museum
Andreasmarkt 8
47809 Krefeld

Opening:
Sunday, 14 May 2017, 11am

Duration:
14 May - 17 September 2017
Opening Hours: Tue - Sun 10am - 6pm

Press Contact:
Dirk Supper, Phone : +49 - 72 21 - 37 30 450,
Fax: +49 - 72 21 - 37 30 451
E-mail: This email address is being protected from spambots. You need JavaScript enabled to view it.