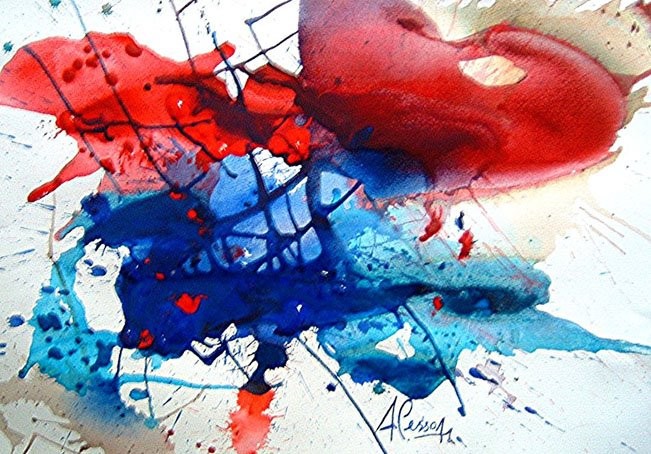 Life is not measured by the number of breaths we take, but by the moments that take our breath away. The artist's systematic visualization of a new- innovative contemporary communication outflow, is unquestionably the Heartbeat's heart and soul. Previously designing this worldwide-oriented concept, inspiring an entirely revolutionary and powerfully positive attitude towards the on-going art scene, Antonio Pessoa, once again, shows up as the perfect reflexion of his reputation, by suggesting with contagious determination and enthusiasm, a brand-New Age of art-public intercommunication, aiming at empowering the mutual relationship precisely between art, artists, gallery owners, art scene in general and the gigantic community of art lovers, art collectors, media, worldwide public. What else could actually be more exciting and new than this pro-life, pro-art, pro-future and pro- global communication striking futuristic concept, a truly innovative approach for even greater dynamic flexibility directly concerning this art-public interactive universal togetherness? Here we go again, so let's propose a toast to the Heartbeat's larger-than-life divine inspiration, heroic epic Project visualising a New Era of intimate closeness between art and public! Limitless possibilities, now that everything seems to come so easily, the artist's secret to living successfully, feeling and acting by the passionate rhythm of his heartbeat. The mindset two by two dance "get-to-it- iveness" and "stick-to-it-iveness", creates the larger than life action super positive mood, all he actually needs to move him towards entrepreneurial artistic freedom, and in so doing his blazing desire for daily creativity keeps on accumulating new concepts and inspiration flow for future awesome oeuvre.
A New Year is upon him, and once again the almost industrial stimulating studio art production is in full swing, pestering the artist to slim down, starting a brand-New Era, a better phenomenon and inspiring star. Antonio Pessoa didn't just get lucky but instead was proactive within his life as opposed to simply reacting to things as they occur. How does that work? Positive Hearbeat leads to positive feelings, these feelings lead to fantastic emotions, this striking super emotional flux promote amazing inspiration, finally this magical inspiration creates supreme lifestyle and artistic outcomes! Antonio Pessoa's amazing capacity to make art public show up to express flat-out unbarred flipped out excitement, throughout the past recent years got him in a very happy spotlight, identifying him as an important symbol among contemporary top artists. His Heartbeat seems to be the key component of intentionally causing his wild happy attitude to naturally bring smashing results into everyone's life. I cannot stress this point enough! Almost telepathically communicated to the worldwide art lovers community, expressing through art awe and wonder, he is increasingly bound to systematically experience this enthusiastic public effect on his overall worldwide reputation level. Heartbeat's overwhelming force, more than the artist's intelligence, skills, talents, money, relationships, his fabulous collaborators team, reputation, you name it... has been and it definitely is, his internal powerful tool just to get the whole job done and most importantly what actually takes to make his Oeuvre absolutely achieve the now on-going contemporary smashing new line and its global recognition. Creative visualization has been Pessoa's main faith and persistence provider, for all I know. The art studio veteran surely knows by now that following through without a plan and thoughtful action, means nothing but helplessness. Thereby, no wonder Antonio Pessoa, among the thousands of artists I know, he stands out prominently because he has made a success of getting what he wants out of life. He is successful in art studio performance, in his career,in his personal life and in leading a stimulating adventurous life and exciting projects. This is the secret and many people know it. He knows that the power to direct himself wherever he wants to go in art and life, is provided by his striking Heartbeat influence, energy and unbreakable flux, systematically empowering motivation, solid beliefs and cultivating burning imagination. The Heartbeat's law of attraction is not a new idea in the artist's daily rituals. It has always been there throughout his feverish art action times... in the continuous process of managing his professional and personal life commitments with the sudden decision taking skills and the miraculous ways he always indeed did manifest attaining his dreams, one by one, step by step... as new brilliant ideas and concepts kept on popping up in his mind and in his intuition. Years of intensive training has shown Antonio Pessoa that brainwaves not only provided insight into his mind and body, but they could manage to stimulate him to such an extent to actually enhance artistic per
Antonio Pessoa - Copyright © 2008 - All Rights Reserved.