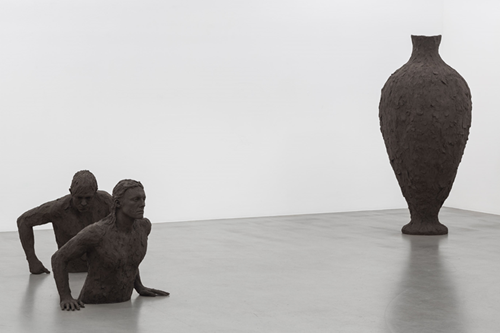 | | |
| --- | --- |
| Lars Nilsson, Ghosts, 2014 | |
Lars Nilsson follows up the Curitiba International Biennal success with solo exhibition at Instituto Tomie Ohtake in São Paolo, Brazil.
As a direct result of his exhibition Ghosts at the Curitiba International Biennal, Lars Nilsson has been invited for a solo exhibition in São Polo, Brazil. The exhibition takes place at well-renowned Instituto Tomie Ohtake and opens on February 20th. Lars Nilsson, who was recently elected member of the Royal Academy of Fine Arts, was one of the artists who got his part of the Curitiba International Biennal extended due to massive demand.
Ever since the opening in October 2015, the queues to Oscar Niemeyer Museum in Curitiba, where Lars Nilsson's installation is shown together with work by other artists, have shown no signs of dwindling. The Curitiba International Biennal grows constantly and this edition was the largest to date. Due to the extensive crowd pressure the organization decided to extend the exhibition period and as a result of this curator Teixeira Coelho also has contributed to Ghosts being showed as a solo exhibition at Instituto Tomie Ohtake in São Paolo, opening on February 20th.