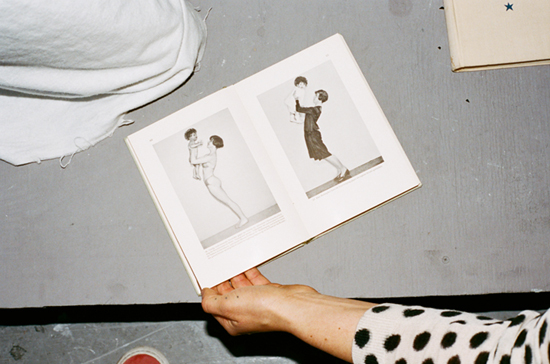 Sophie Hirsch
Dynamic Opposition
Larrie is proud to present Dynamic Opposition, a solo exhibition of new work by artist Sophie Hirsch opening on Sunday, February 5, 2017. The exhibition will be held in both the front and back rooms. This will be the first exhibition held in the space.
Dynamic Opposition presents 10 new works that materially explore the delicate nuances of balance and form mirrored between Hirsch's materials and the poised and flexible human body.
Inspired in part by an investigation into the integration of human form and the clarity of mental awareness inherent in Pilates, this body of work spans from intimate shadow boxes that reveal the softly sensual and abstract undulations of shells found in Africa, to her more familiar sculptural constructions of fabric, silicone, plaster, and metal. In a departure from her typical darker color palette, soft blushes of color weave throughout this body of work.
The intimate scale of these works reveal a strangely unsettling mise-en-scène of swirled, bubbling, and crumpled silicone and fabric sheaths that are draped, stretched, and hung like muscle or skin that is at once fragile and strange. The juxtaposition of plaster, springs, frames and these delicate skins evoke the precarious balance in the roles, rituals, and limits of the human form bent and molded into postures of length, eloquence, and tension.
February 5-March 5, 2017
Opening Reception: Sunday, February 5 from 6-9pm
27 Orchard Street
Chinatown
Our mailing address is:
27 Orchard Street
New York, NY 10002