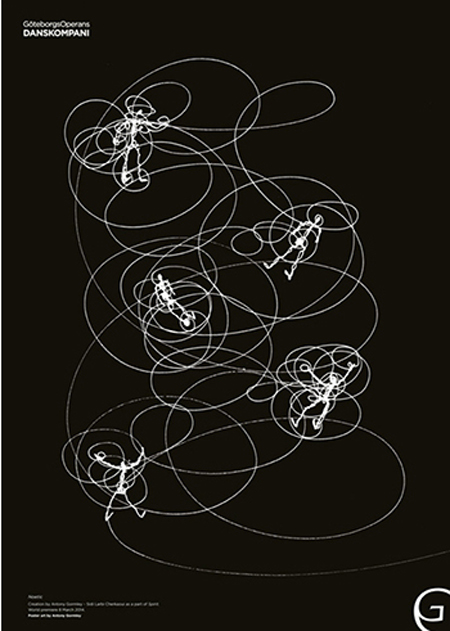 Poster Art by Antony Gormley
ANTONY GORMLEY, NOETIC
Antony Gormely in collaboration with choreographer Sidi Larbi Cherkaoui presents Noetic, a work exploring man's instinctive need to structure every detail of our existence and our longing to break free of the rules and discover what lies beyond them. Noetic world premiered last weekend at The Göteborg Opera, Sweden.
Antony Gormley and Sidi Larbi Cherkaoui have collaborated on three previous projects; Sutra, Babel and Zero Degrees. His set design for Noetic will give the dancers both bodily extensions and the constructive elements to create a potential architecture for individual and collective action.
Review by Anna Ångström in SvD
For more information, please visit The Göteborg Opera's website.
The Göteborg Opera, Sweden. March 8 - April 12, 2014
Costume by fashion designer Les Hommes and music by composer Szymon Bróska.
Galleri Andersson/Sandström has cooperated with Gormley for over ten years and will host a solo exhibition in the Stockholm gallery in August 2014
Exhibitions Stockholm:
Exhibitions Umeå:
24.4-23.5
TATJANA VALSANG
7.6-22.8
NEW DIMENSIONS - GROUP EXHIBITION