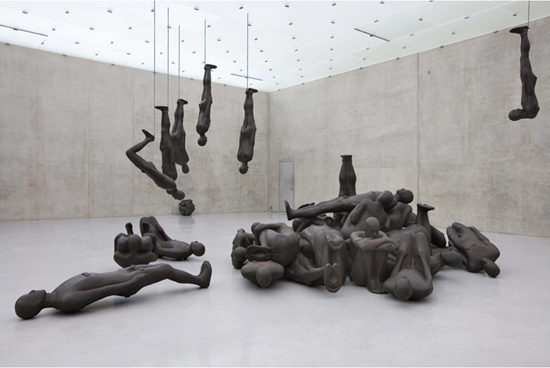 Antony Gormley CRITICAL MASS II, 1995, Cast iron 60 life-size elements; dimensions variable. © Antony Gormley
NEWS:
Antony Gormley: STILL MOVING
The Long Museum, Shanghai, China
September 9 - November 26, 2017
Galleri Andersson/Sandström is happy to announce Antony Gormley's solo exhibition STILL MOVING at the Long Museum in Shanghai. This is the first major presentation of Antony Gormley's work in China. The center piece is Gormley's Critical Mass II (1995) an installation of 60 life-size cast iron body forms.

For more information please contact the gallery at This email address is being protected from spambots. You need JavaScript enabled to view it.