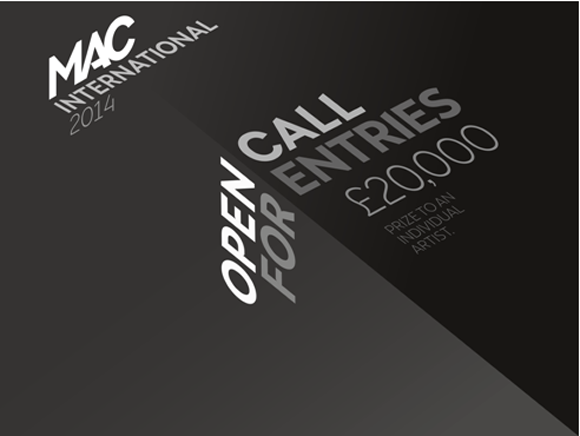 Now open for entries. £20,000 prize to an individual artist.
MAC International 2014 is a major open submission biennial exhibition which aims to present the very best of contemporary visual art practice across all disciplines including sculpture, painting, photography, film, audio, installation and performance art. The exhibition is open to professional artists working in any country internationally; however, those in full or part-time studies at undergraduate level are not eligible to apply.
Following the submission of applications, a shortlist of artists for exhibition will be selected by a jury of renowned international curators, and one substantial prize of £20,000 will be awarded to one artist deemed to have made an outstanding contribution to the exhibition. This exhibition and prize will at all times honour the principles of open submission and democratic selection.
For further information and to apply visit MAC International 2014