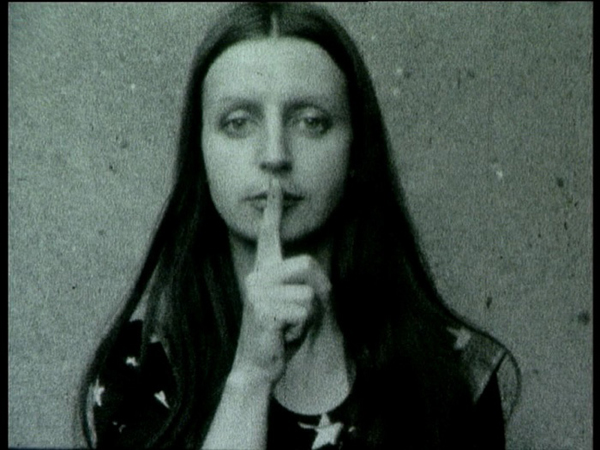 EWA PARTUM
Ewa Partum studied at the State Higher School of Fine Arts in Lodz from 1963 to 1965. She went on to study in the painting department at the Academy of Fine Arts in Warsaw from 1965 to 1970, where earned her diploma through her work in poetry as art.
1965 first conceptual artworks and numerous installations based on linguistic form. "In her early work, Ewa Partum devised and put into practice a form of conceptual art which offered the individual an anarchic sense of freedom between word, image and concept". (A. Stepken).
1971 she created the ADRES in Lódz, and which she ran until 1977, building up an international network.
Since 1970 she participated in numerous group exhibitions in Canada, the U.S., Latin America, Japan and Europe. In 2001 she had a comprehensive solo exhibition entitled Gedankenakt ist ein Kunstakt at the Kunstverein in Karlsruhe with accompanying catalogue. Since then she was included in important group exhibitions like the 18th Biennale in Sidney (2009), the Museum Moderner Kunst Stiftung Ludwig Wien (mumok) and a large presentation at the Tate London with her film Active Poetry (1971), etc.
For further information please contact the gallery.
© Galerie M + R Fricke Berlin / www.galeriefricke.de