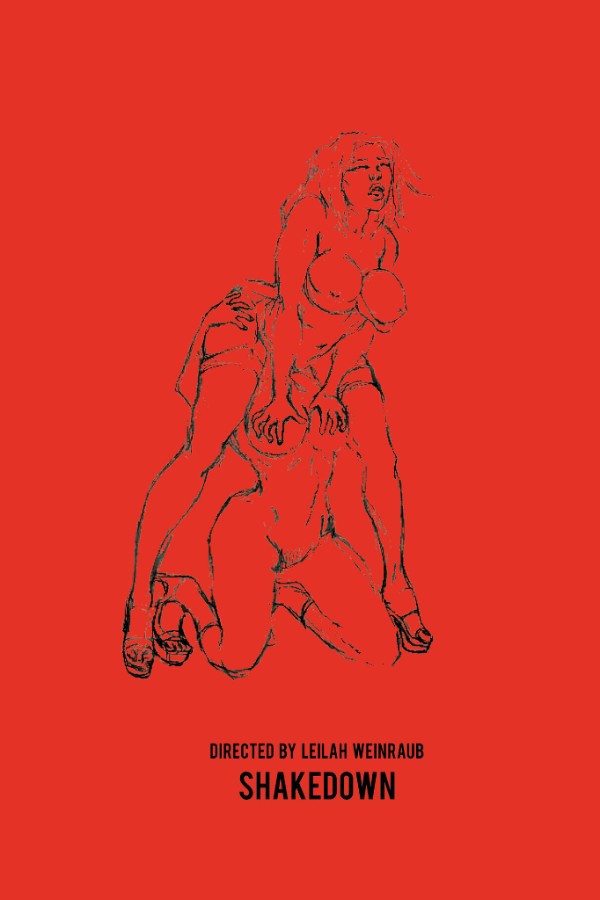 NEW YORK, NY – Leilah Weinraub is proud to announce the world premiere of her feature directorial debut SHAKEDOWN, at the 68th Berlin International Film Festival, the Panorama presentation. SHAKEDOWN immerses the viewer in the urban lesbian strip club scene of early 2000s Los Angeles, depicting its protagonists' performance of sexual freedom and self-determination with poignant intimacy. SHAKEDOWN will be featured in the 2018 edition of the Panorama presentation in the scope of Panorama Dokumente. A short cut of SHAKEDOWN was recently included in the 2017 Whitney Biennial. Following the film's world premiere, SHAKEDOWN will have its US premiere at the True / False Film Festival followed by a special presentation at CONVERSO, Milan on February 25 and MoMA PS1, New York on March 18.
A West-Coast cousin of the mostly-male New York ballroom scene, the subculture documented in SHAKEDOWN is propelled by female creators infamous in their own community, among them: Ronnie-Ron, Shakedown Productions creator and emcee; Mahogany, the legendary mother of the scene; Egypt, Shakdown's star dancer; and Jazmyne, the Queen of Shakedown. The film functions as a legend where money is both myth and material in a vibrant world far from the mainstream. After attending Shakedown events as a 23-year-old, Weinraub began taping every Thursday and Friday night, shooting video of the dancers known as "Shakedown Angels." Throughout the film, as Weinraub participates as both director and community member, questions arise about how to diagram the before and after of the club's utopic moment.
The Panorama program of The Berlin International Film Festival comprises new independent and arthouse films that have a unique artistic vision, the courage to be different, a desire for the unfamiliar, a profound historical awareness or pioneering personalities. Among the 20 films show in the Panorama Dokumente program, SHAKEDOWN will join 37 other world premiers, and 16 directorial debuts. The Panorama challenges its audience and has the confidence to explore new avenues. Press Conferences and public discussions enable the press and audiences to enter into a dialogue about the films with their directors, producers and actors. Since July 2017 the Panorama section has been headed by Paz Lázaro who curates the Panorama program together with Michael Stütz and Andreas Struck.
WWW.SHAKEDOWN.FILM
Leilah Weinraub (b. 1979, Los Angeles) is an artist and director living in New York. A short cut of her film SHAKEDOWN was recently included in the 2017 Whitney Biennial. She is the CEO of Hood By Air, the New York-based fashion collective known for luxury ready-to-wear. Weinraub helped to radicalize fashion by championing what she calls "modern people": the rising class of consumers who subvert traditional markers of race, class, and gender and revel in freedom, lawlessness, and spectacle. As a filmmaker, Weinraub has helped document such unacknowledged tastemakers, particularly those belonging to queer, autonomous communities of color whose creative output is often plundered by mass culture but whose stories are rarely told on their own terms.
MEMORY is an independent consumer-facing production company specializing in developing and producing high quality feature films, television and digital content on a global scale for a discerning and savvy international audience. Sebastian Pardo and Riel Roch-Decter teamed up to found MEMORY in 2014. MEMORY was named one of Filmmakers Magazine 25 New Faces of Independent Film 2016.
Copyright © 2018 Leilah Weinraub, All rights reserved.