S Y N C R E T I S M & S Y N E S T H E S I A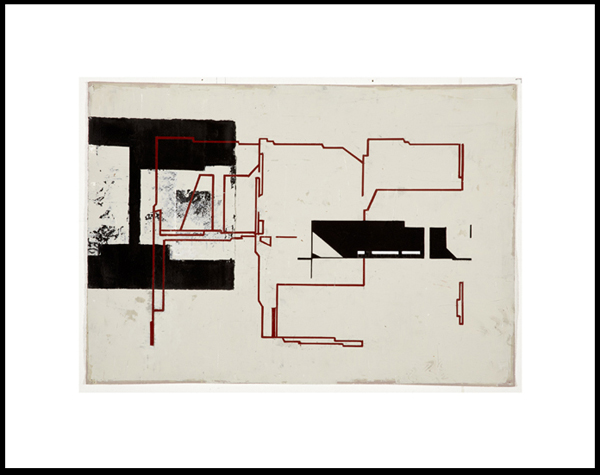 Exhibition dates: 12 July to 6 August, 2014
SERGI AGUILAR / EDUARD ARBÓS / JOSÉ PEDRO CROFT
Imagine, if you will, the symbiosis that occurs when three different artists present their work in a way that allows us into the realm of space and volume through the prism of perception and memory. Syncretism, the joining of different points of view into an amalgam of analogous beliefs or traditions and Synesthesia, the neurological phenomenon which permits one to experience sensations through parallel or secondary cognitive pathways are the portals through which we can undertand the dialogue between three artists whose careers have taken them along singular and independent paths whilst synthesizing, through the mediums of painting and sculpture, their investigations into time, space and the balance/imbalance of visionary architecture.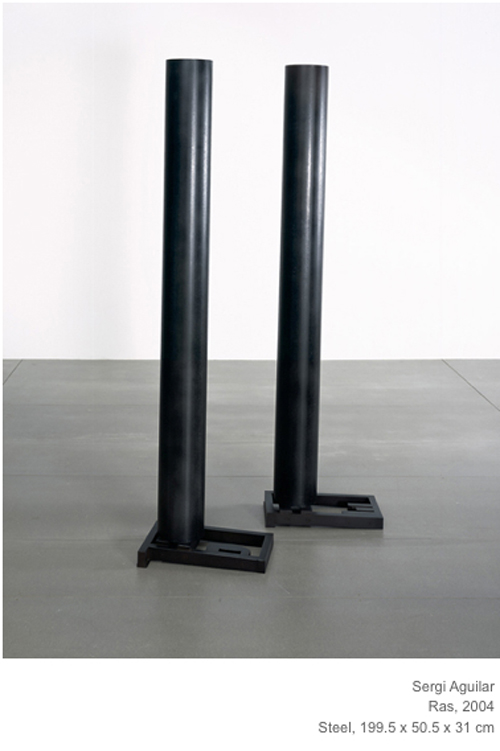 Considered one of the principal Spanish sculptors of his generation, Sergi Aguilar (Barcelona 1946) traces his own experiences through journeys, resulting in works of astonishing beauty that combine Minimalism with a Geometric Rationalism characterized by an exquisite attention to detail. For this exhibition Aguilar presents various sculptures and installations that underscore his continuing concerns with space and volume.
Sergi Aguilar Has Exhibited widely in museums and galleries both in Spain and internationally. His public installations can be seen principally in Catalunya and in the collections of museums such as the Solomon Guggenheim Museum, New York; the Reina Sofía Museum, Madrid; MACBA, Barcelona; Victoria and Albert Museum, London; and the Fundació Caixa de Pensions, Barcelona, among others.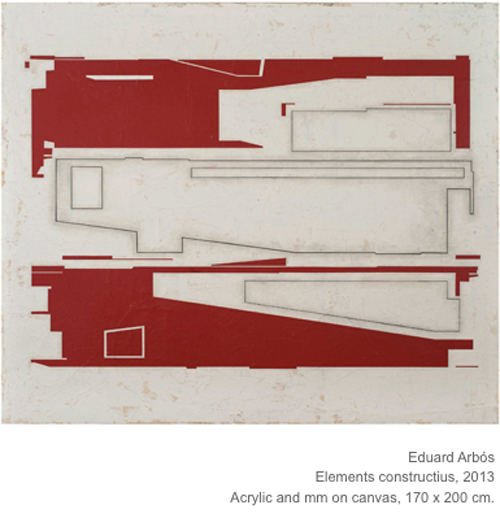 Dividing his time between Barcelona and LIsbon, Eduard Arbós (Barcelona, 1959) has dedicated himself to the study of space, annotating architectural elements which he presents, through paintings and sculptures, as "a reflexion about space and its representation, proposing through a process of decomposition and synthesis, a dialogue between concept and experience that questions, at the same time, the very mechanisms of perception."
For this exhibition Arbós distills the essence of virtual architectural space in a series of paintings on paper and canvas presented in a formal sequence.
Since 1993 Arbós has exhibited widely in galleries in Spain and Portugal and his work can be found in the permanent collections of La Caixa, Caja Madrid, Chirivella Soriano, CAB Burgos and the Otten Kunst Raum in Austria, among others.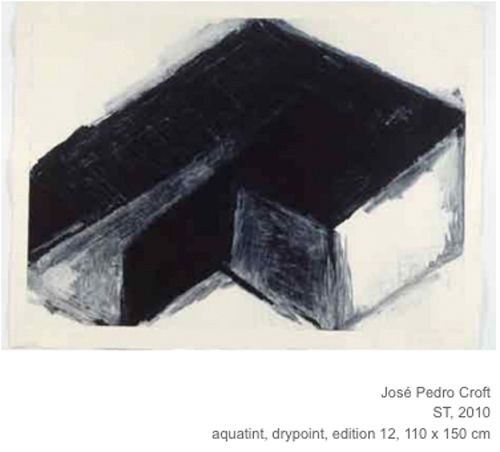 One of the foremost representatives of Portuguese contemporary art, José Pedro Croft (Oporto, 1957) works principally in sculpture and drawing, creating ambiguous situations that border on the edge of stability and instability and where the notions of interior and exterior, weigh and fragility are questioned. Croft gives great significance to his drawings, a process made manifest in the selection of etchings that comprise the exhibition, in which he alternates rythms, activates zones, plays with tensions between the line and the zone, and uses planes or empty space to render dynamic tension to the composition while disfiguring perception.
With work in numerous museums, including the Fundação Calouste Gulbenkian, Lisbon, the Fundación de Serralves, La Caixa, the Centro Galego de Arte Contemporânea, Santiago, the Museo Nacional Centro de Arte Reina Sofía, the MEIAC and the European Central Bank, Frankfurt among others, Croft has exhibited, since 1986, in galleries principal galleries and museums throughout Europe, Asia and the Americas.
Carrer Major 28
17257 Torroella de Montgrí (Girona)
www.dunev.com